One of the many reasons Pizza is so popular is because there are virtually infinite ways to customize it. You might love pineapple on your Pizza, or you might hate it with a passion. All that matters is that you enjoy Pizza. (Which you do in either case.)
We are pizza aficionados, and our recipes are mouthwatering, so we take it very seriously. Because of this, we embarked on a mission to identify the top restaurants serving Pizza in America. Our goal is to provide you with the opportunity to experience Artisan Pizza. And at its highest level of quality. It has forged meaningful connections with some of the tastiest pies in the country.


According to reports, fifteen percent of Americans eat Pizza on a daily basis. (Twenty-five percent if you're male between six and nineteen years old.) In 2017, the total amount that we spent at restaurants and pizza joints combined was $46.24 billion. According to recent polls, hamburger and hot dog have been dethroned. They are no longer the most popular dish in America. Now, Pizza has taken their place.
A person's taste for Pizza is, and always will be, highly subjective. It consistently ranks among the foods that we consume the most frequently. Not just in the US, but all over the world. There is a wide variety of Pizza available to choose from. Ranging from the Chicago style deep dish to a thin crust Margherita pizza. Despite this, the question of where one can obtain the most delicious pie arises. If you are a true pizza connoisseur, then you should seriously consider visiting some of these world-famous pizzerias.


The Best Pizza List
Is there anything more mouthwatering than a truly great slice of Pizza? With the crust that has been baked to perfection. The thick melted cheese. And a sauce that is flavorful and delicious.
It is near impossible to list every amazing pizza restaurant that resides in America. It's because the country is home to some of the world's best pizzerias and restaurants. In the unlikely event that all of these pizzas suddenly appeared in front of you, we ranked them in the order of where we'd go for the best slice. So, in order to help you choose where to get your next slice of Pizza, we've compiled a list. This list is our opinion of the top 10 pizza joints in the country. This is how we rank them counting down.
10. Grimaldi's Pizzeria – Brooklyn, New York
Grimaldi's Pizzeria in New York is our tenth most popular pizza spot in America. Gimaldi's is a long-running New York pizza joint. And it's easily distinguishable from the competition. This is thanks to its use of a coal brick oven. There is always a line out the door for what people say is "the best artisan pizza in New York." So make sure to plan accordingly.
Artisan style, delivered by Grimaldi's, is well-known for having a crust that is perfectly crunchy and chewy. Plus they use traditional toppings. The New York location features three floors of dining space and an open kitchen. It was opened in 1990 and inspired a chain of similar pizzerias across the country. It creates a unique atmosphere that goes well with the restaurant's signature, artisan pizza taste.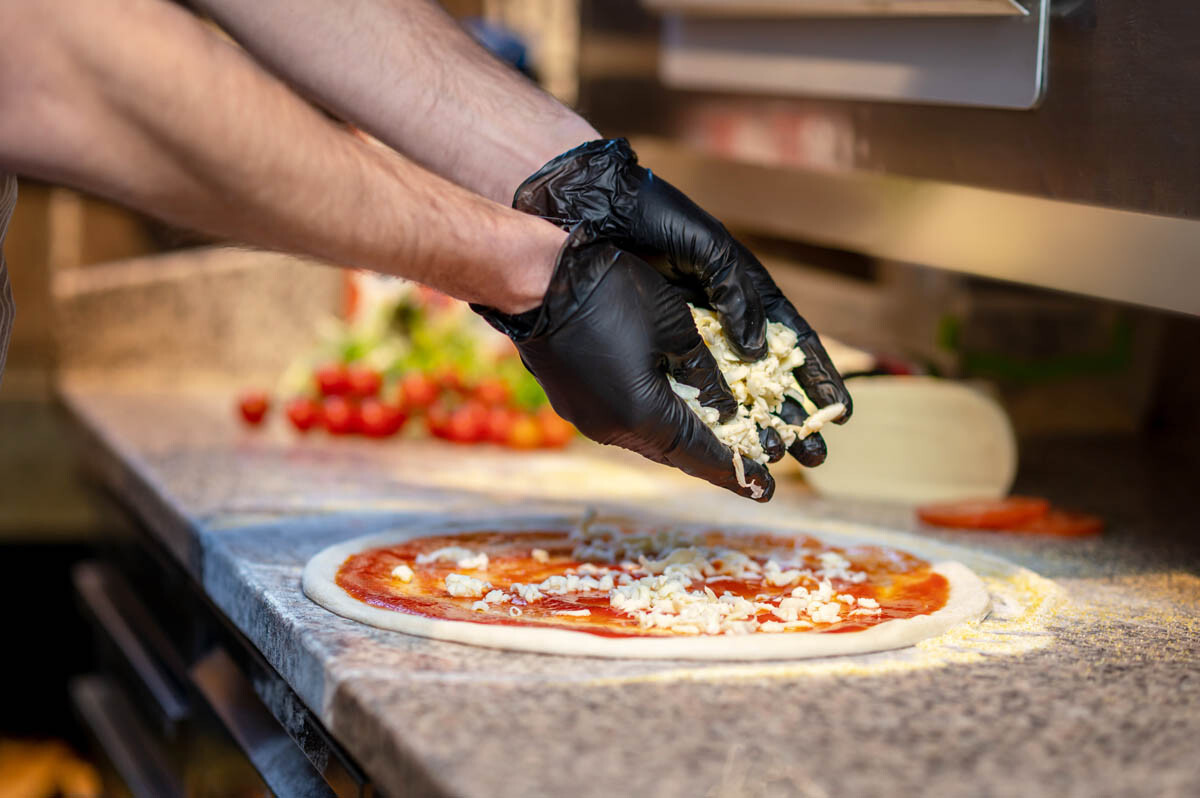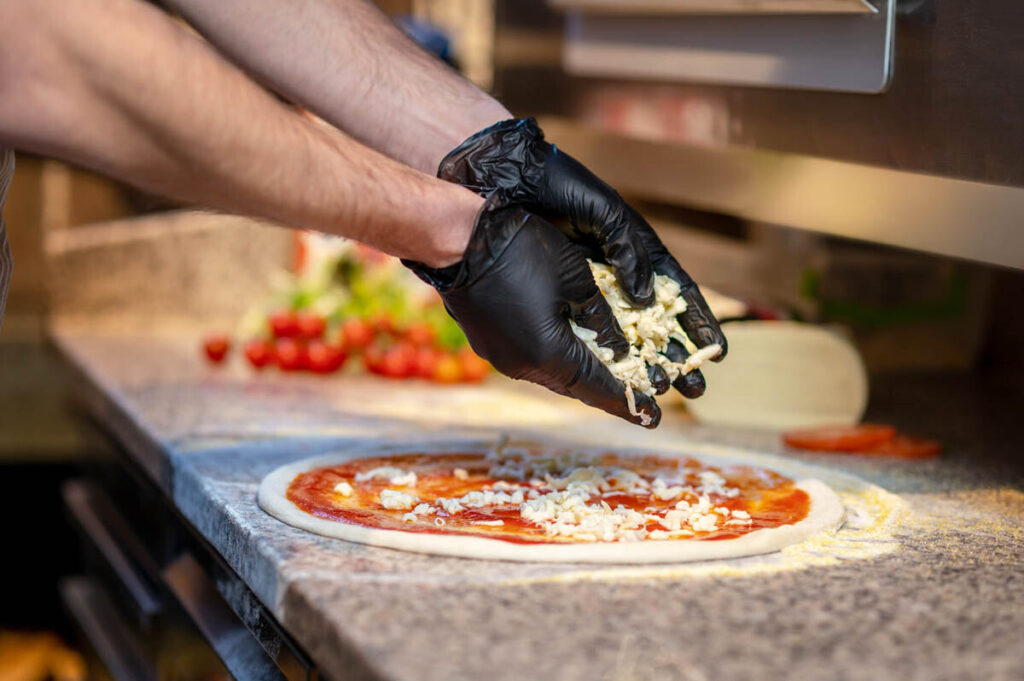 9. Pizzeria Mozza – Los Angeles, California
Fifteen years ago, in Los Angeles, Nancy Silverton discovered the key to making delicious Pizza. The dough recipe for LaBrea Bakery was based on Silverton's favorite bread. Then she topped it with the best ingredients available. Making the pizza dough is a tricky business. Mozza's authentic baker's crust begins with a sponge starter. It is also comprised of a blend of bread and rye flours. Plus a touch of barley malt for a slightly sweet, airy texture.
Not everyone has the ability to shop for squash blossoms at LA farmer's markets. Or knows the best places in Italy to look for the freshest olive oil. Silverton's reputation as a top chef in America has only grown since Mozza first opened. However, aside from a few feeble attempts in Los Angeles, no one else has attempted to replicate its unique style. Perhaps they simply cannot, or it is a sign of respect. Nancy is just that good.

8. L'Industrie – Brooklyn, New York
L'Industrie is a classic Brooklyn slice shop reimagined by Massimo Laveglia. He's an Italian who immigrated to New York City from Florence. Laveglia uses the finest domestic ingredients. Plus he follows a precise Italian process.
And that's not all! He also upgraded to an electric oven. The high temperatures of an electric pizza oven allows him to increase the pies' doneness and flavor. His specialty, Artisan pizza, has a huge mound of creamy burrata. Add in fresh basil, a shave of Romano cheese, and a drizzle of olive oil. No one should leave without trying it. This enticing medley of hot and cold is unlike anything else in the area.
Equally impressive is the fact that Laveglia is accomplishing all this in a space so small, that only a couple of people can fit in the kitchen at once. As luck would have it, all it takes is one determined soul to spark a movement.
7. Flour + Water Pizzeria – San Francisco, California
Thomas McNaughton knew he had to make some adjustments when he decided to open a pizzeria. This in addition to his original Flour + Water restaurant. This restaurant is known for its excellent Neapolitan pies. (And even better pasta.)
The true Neapolitan pizza has difficulty being transported. If it makes it five minutes after coming out of the Pizza oven, consider yourself lucky. McNaughton's usual exact standards for ingredients carries over into this iteration of Flour + Water. But the leopard spots have been swapped out for a bulbous. A bready crust that makes it for the long haul.
Of course, the red and white pizzas are what you're here for. Nothing is more delicious than a classic Margherita pizza. But don't forget to save room for the soft serve and the well-seasoned, gooey mozzarella sticks.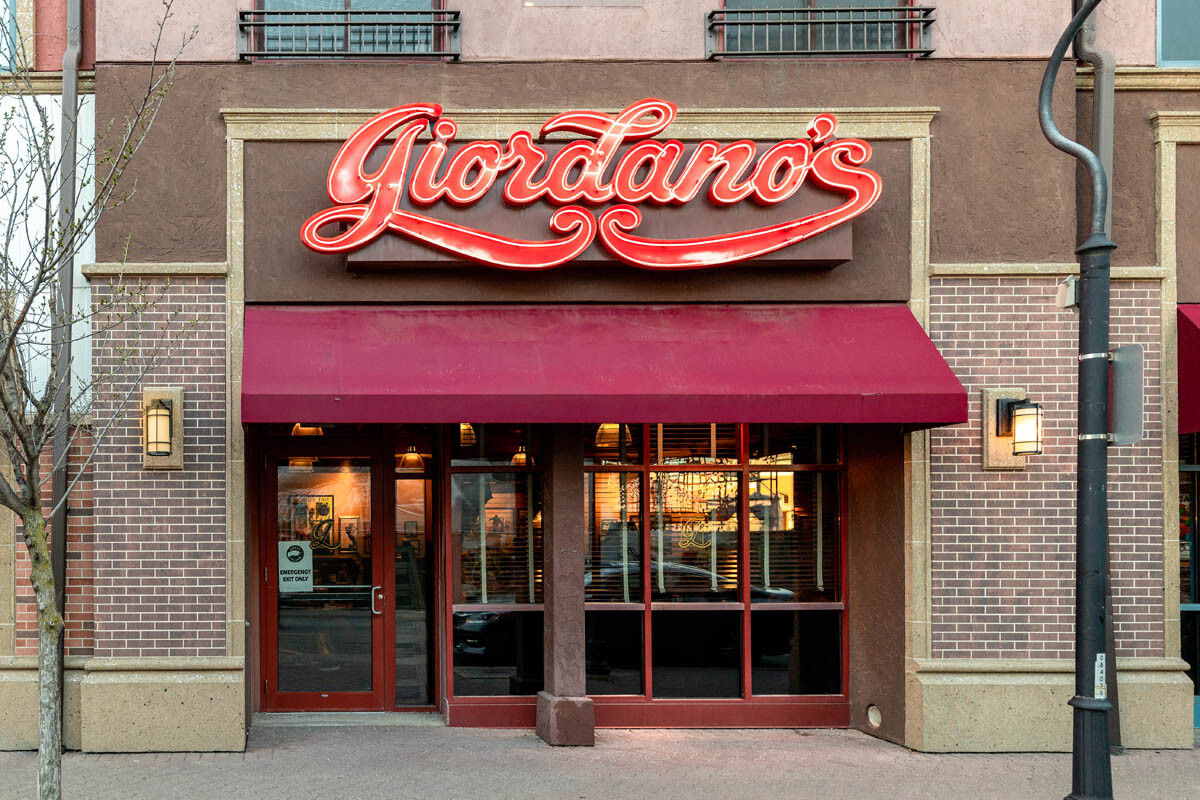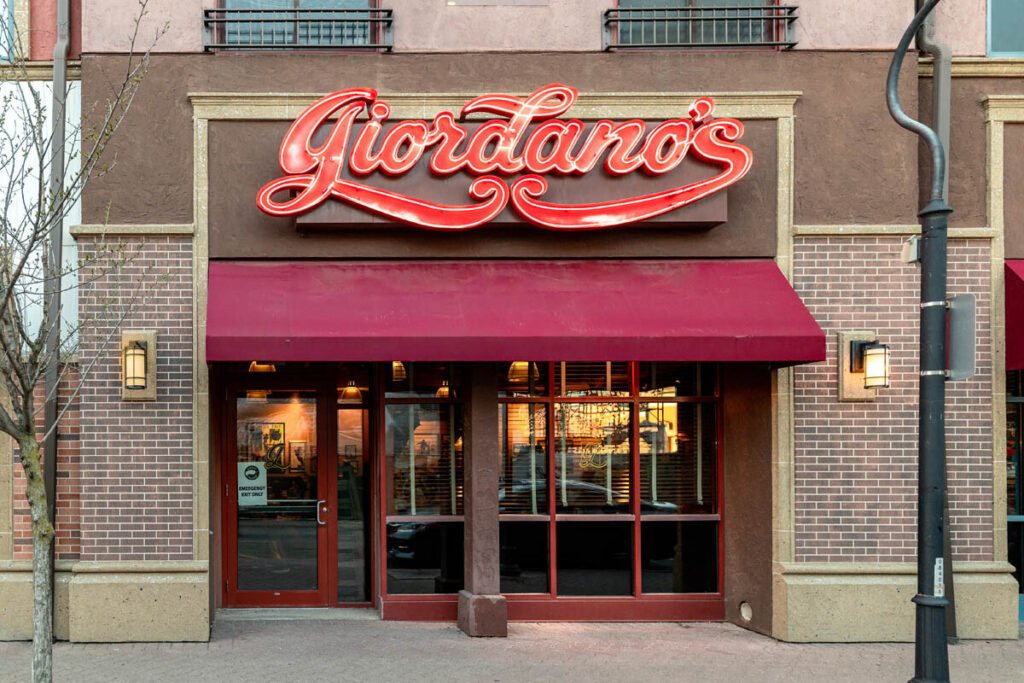 6. Giordano's – Chicago, Illinois
Among American pizzerias, Giordano's in Chicago ranks #6 in the list of best pizzas in the USA. It is said that the Giordano family of Italy gained fame for their exceptional cheese-stuffed, double-crust pizza pie many years ago. Two brothers from this family moved to Chicago in the '70s with this pizza recipe. They had a dream of opening their own business. Today, that dream has become a restaurant chain with locations in hundreds of US cities.
Giordano's is renowned for its unique deep dish recipes. For example, the famous Hawaiian style. And it ranks as "Chicago's Best Pizza" over and over. Their Artisan pizzas are often the subject of Instagram posts with the hashtag #bestpizzachicago. Visitors of all ages come to their restaurant in the heart of Chicago for a wonderful welcoming. Plus a genuine Italian meal with friends, family, or a special someone.
5. Zoli's – Addison, Texas
Cane Rosso, Jay Jerrier's VPN-certified Neapolitan pizzeria, was a huge success. But when he wanted to do something more relaxed, he brought in New York transplant Lee Hunziger to man the Pizza oven. Zoli's has locations in both Texas and the east coast. And their Pizza and Sicilian dishes taste like they use the freshest ingredients.
Zoli's is at its best when it breaks from tradition and pays tribute to its roots. Several pizzas feature soppressata marmalades. And the Meat Fight pizza brings together brisket, BBQ sauce, and pepperoni in a cage match. It may be a cliche by now, but Zoli's still embraces the "everything is bigger in Texas" mentality. Featuring specials like the double-crust Meatzilla. They pile it high with an unbelievable amount of meatballs, pepperoni, sausage, and soppressata. Hunziger and Jerrier have done just that with their pizza empire. Which now includes the Dallas outpost Thunderbird Pies.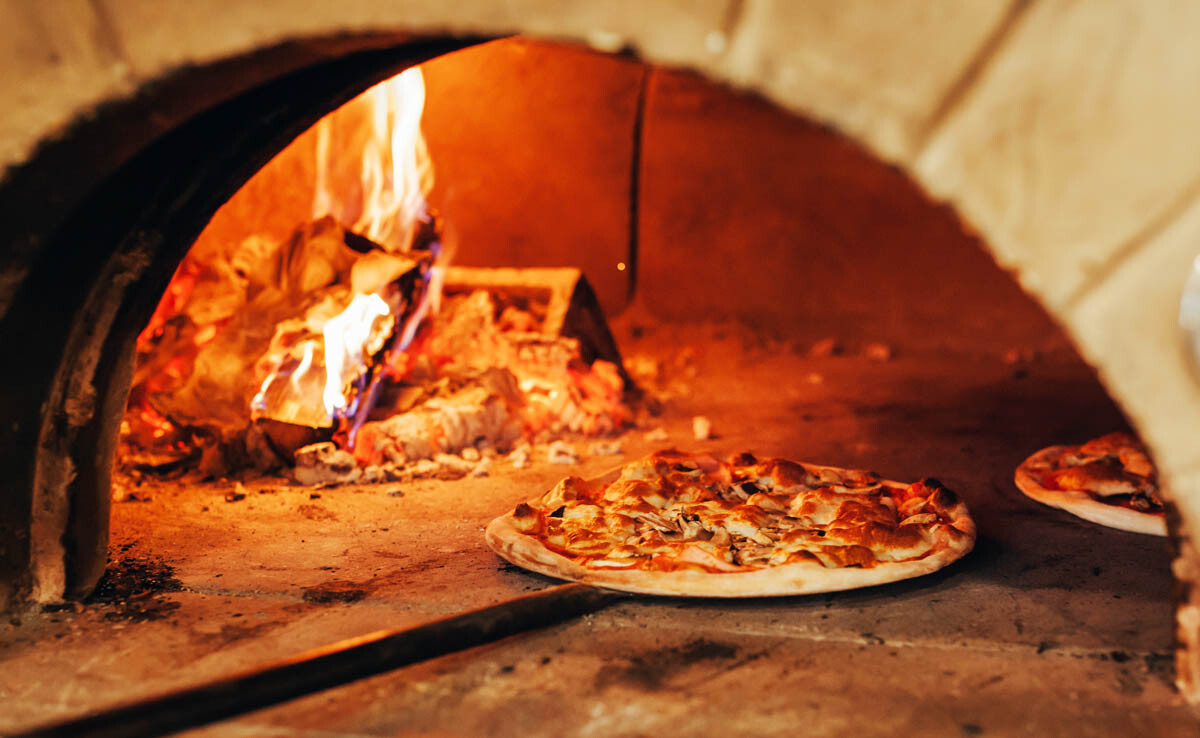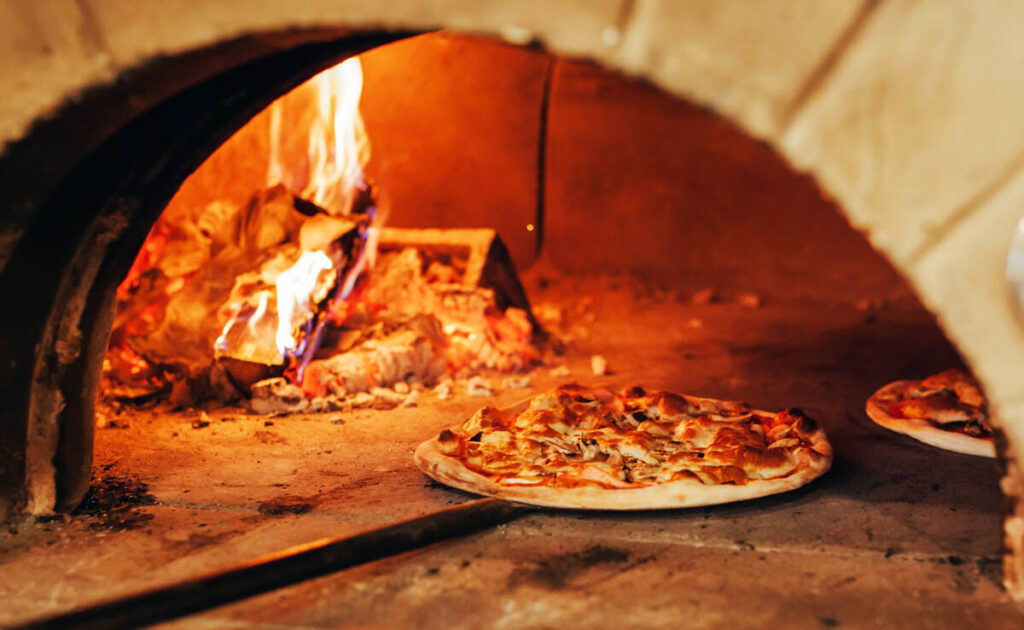 4. Bar Bocce – Sausalito, California
Bar Bocce is an upscale eatery with a coastal location. They are known for their delicious Pizza. It has stunning sunset views, and, as the name suggests, outdoor bocce games. Wood-fired Pizza ovens are used at Bar Bocce. Giving it a flavorful crispy crust and gooey cheese center. Enjoy the amazing food here at one of their outdoor tables. They are set up next to one of many fire pits. Bar Bocce's reputation for excellent cuisine has grown in recent years. Thanks to the wide selection of small Italian plates they offer.
People love Bar Bocce for its trendy patio and beachfront location. It makes it the ideal place to snap photos of casual get-togethers, a happy hour pizza party, or dates. The quirky bocce pitches for patrons to use are the icing on the cake. It has made this bar and Artisan Pizza place so popular. It is famous mostly for the Roman Pinsa Pizza recipe. Which has a tomato sauce with a tangy flavor and a herbaceous aroma.


3. Paulie Gee's – Brooklyn, New York
When it comes to telling a good tale, no one is more enthusiastic than Paulie Gee. Paulie was an exhausted corporate IT consultant when he quit his job. He made the biggest gamble of his life over a decade ago. Today, he owns some of Brooklyn's trendiest and best pizzerias. And is widely recognized as a pizza industry icon. He also has locations in Columbus, Baltimore, Chicago, and New Orleans. The original at 60 Greenpoint Avenue has a special magic. People with much better taste than any of us picked out this gorgeous, low-lit space. It's full of brick, wood, and antiques. Plus you can watch the chefs make your Margherita pizza in the open kitchen.
Paulie Gee's real strength is its creative toppings. Nowhere else does a better job of creating new American classics. All by fusing the things people in the US love about Neapolitan pizza, with less conventional ingredients. Try the Sake Mountain Way Pizza. Topped with a tomato sauce that they season with garlic, onion, olive oil, basil, sake, and a dollop of heavy cream. Onions, Garlic, and butter are mainly employed in the Mushroom Pizza recipe, which is a masterpiece. And the end result is unexpectedly satisfying.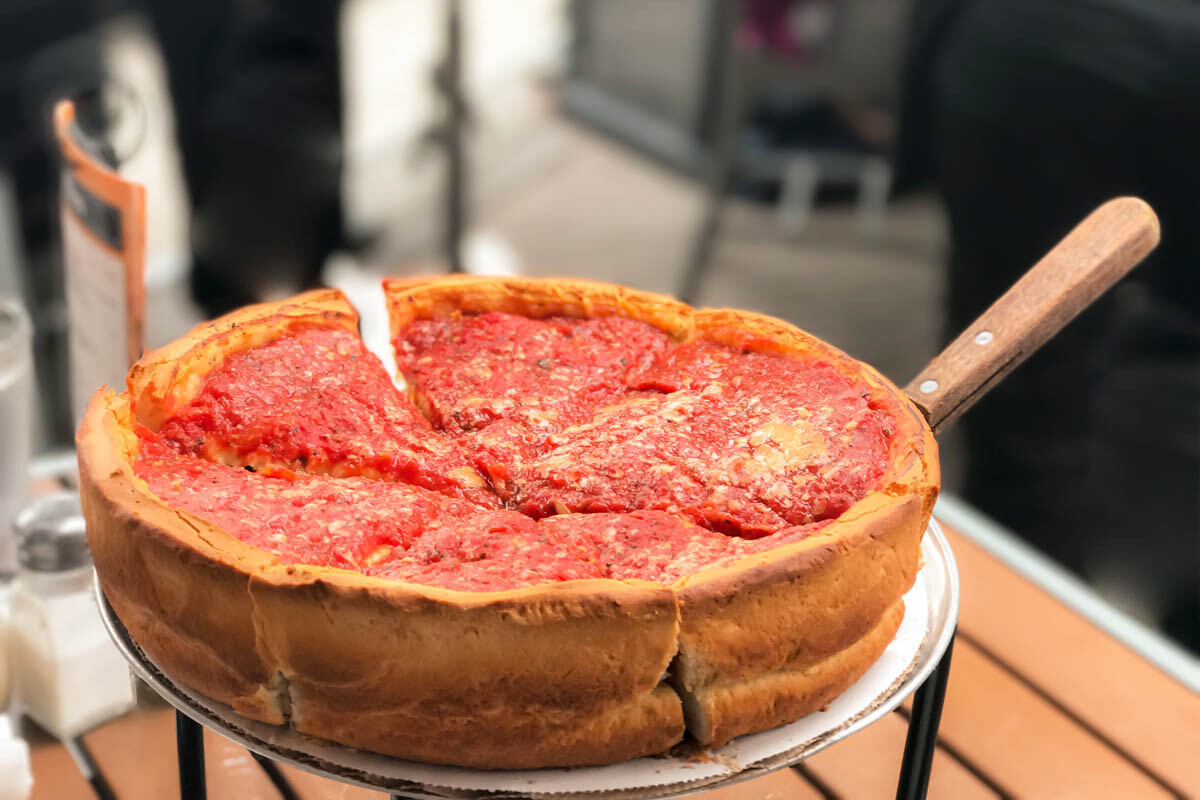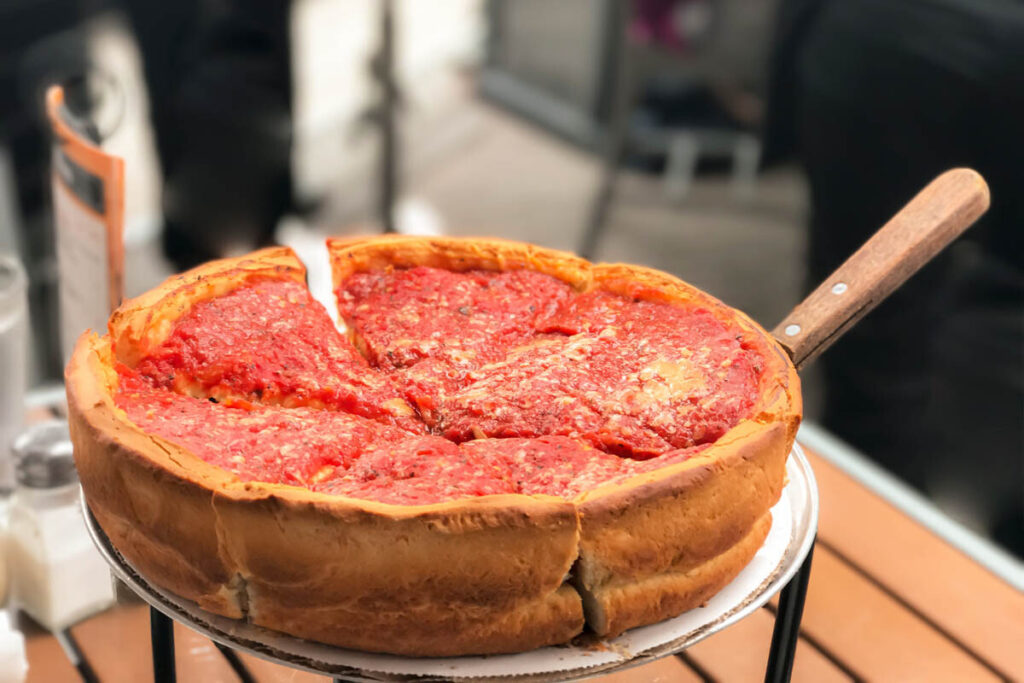 2. Pequod's Pizza – Chicago, Illinios
In Chicago, Pequod's Pizza placed ninth on our list. Pequod's has a devoted fanbase thanks to its signature caramelized crust. Customers travel from all over the continent to try the pizzas at these restaurants. It is because of the unique crust they get from cooking them in cast iron pans. Which causes the mozzarella to caramelize around the edges.
The first Perquod's restaurant opened in 1970 in Morton Grove, Illinois. In 1992, after Chicagoans begged for another location to enjoy the signature caramelized crust, the Chicago location opened. This Pizza has its signature pizza style. Its following consists of both serious eaters and those who enjoy the late-night hours. They also have a welcoming staff and extensive menu. It ranks as one of the best pizza joints in Chicago.
1. Lombardi's – New York City, New York
Lombardi's Pizza, once again located in New York City, placed at Number 1. New York City's Little Italy is home to Lombardi's. They are widely regarded as the country's first pizzeria. In 1905, Italian immigrant Gennaro Lombardi opened the restaurant with a signature Pizza recipe from his hometown of Naples. It quickly became famous throughout the city.
True pizza aficionados travel to this neighborhood for the city's best traditional Italian cuisine. And they still flock to Lombardi's, an old-school pizzeria. Since opening, they've been cooking their pizzas in a coal-burning oven. They take great pride in the quality of their ingredients, and the tasty simplicity of their toppings.

Conclusion:
It should come as no surprise that this list does not include all the excellent pizzerias that are in the US. We do agree that it does a good job of showcasing some of the best pizza joints in the country. Which may not only be the most popular, but are certain to leave you feeling satisfied with your meal.
Pizza continues to be one of the most popular foods in the United States. The above list demonstrates pizza restaurants all across the country have done an excellent job of recreating the dish. In that case, prepare your stomach, get in your car, and head out to try pizza at as many different restaurants as you can. Good luck and happy eating.
Some of the links in this article are "affiliate links". By using the affiliate links, you are helping support AllForPizza.com, and we genuinely appreciate your support. Please see our privacy policy for more info.