Brace your taste buds for a spicy peri peri chicken pizza feast! This crisp homemade pizza crust is layered with the lip-smacking African peri peri sauce. The melting whole-milk creamy mozzarella cheese. Then the tender charred flavorful peri peri chicken. The crunchy onions, and juicy tomatoes are simply divine on top!
Make your weekend and cheat days extra special. Just make this peri peri chicken pizza at home. This pizza is spicy hot. So be cautious when serving this to anyone sensitive to spice.


A Brief History of Peri Peri Sauce
The Swahili term "Peri peri" or "piri piri" literally translates to "pepper pepper"! So this "pepper pepper sauce" is very very hot. And has different types of pepper. With the African bird's eye chili playing the key role.
It is believed that back in the 15th century, Portuguese explorers found the bird's eye chili growing in South Africa. Later, it was mixed with several ingredients. Finally creating the famous peri peri sauce!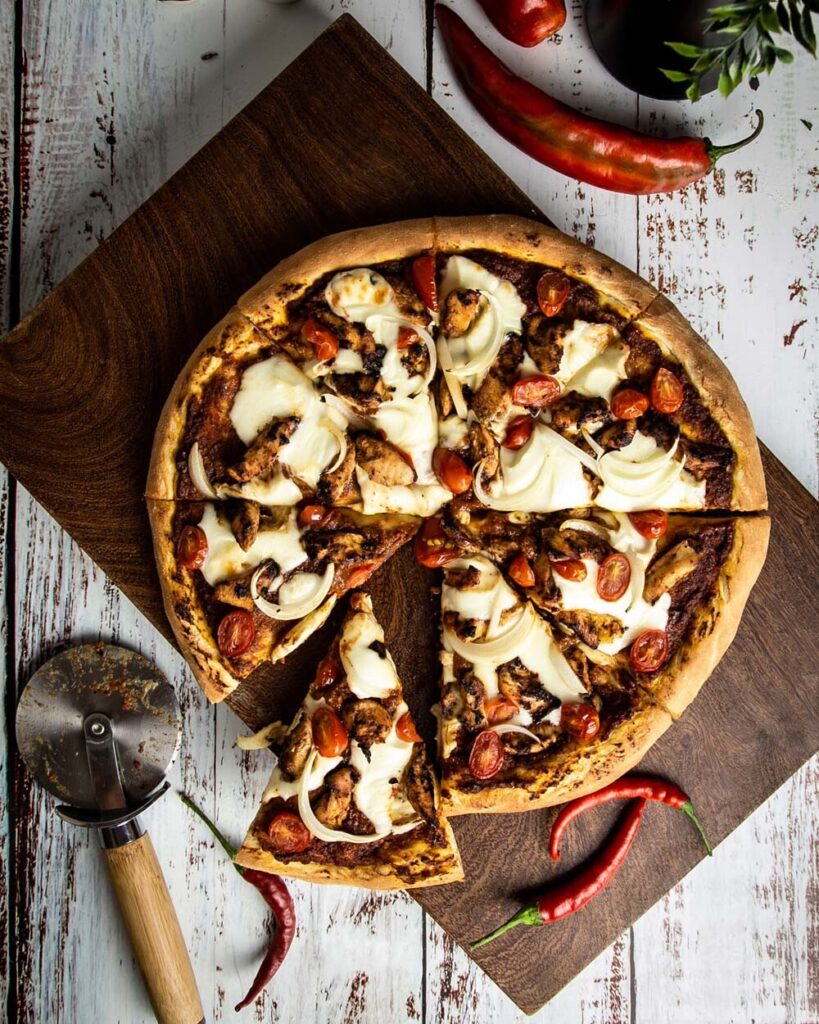 Notes for Peri Peri Chicken Pizza
Preparing the peri peri sauce from scratch is the highlight of the dish. It infuses a strong authentic flavor. Plus allows you full control over the heat. This recipe makes about 1 cup of peri peri sauce. But you can make it in bulk and use in different recipes.
Always add the cheese layer after spreading the sauce. Before adding the toppings. This layering technique allows the cheese to melt and bubble up underneath the toppings. Forming a delicious cheesy layer. Secondly, it lets the topping receive direct heat. Giving them a crisp charred texture. If the cheese goes on top of the toppings, the toppings won't receive direct heat. Causing them to get soggy.
For the pizza sauce, mix the tomato puree with the peri peri sauce. This will reduce the heat. If you want a spicer pizza, you may omit the tomato puree. Just apply the peri peri sauce directly on to the crust.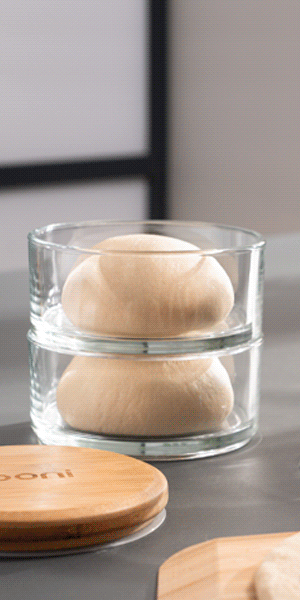 Substitutions for Peri Peri Chicken Pizza
If preparing the peri peri sauce seems too daunting, you may use store-bought sauce or seasoning. Just be careful with the seasonings, and taste as you add. Sometimes they contain a lot of extra heat.
Other than chicken, peri peri prawns make an excellent topping too. You can also add mushrooms, corn kernels and pickled chilies. These all compliment the pizza very nicely.
Try this on a cauliflower crust or as a deep dish pizza. Get creative and change things up. The Cauliflower pizza crust is sturdy and will create a nice gluten-free meal. While with the deep dish you could add more sauce and toppings. Making it a filling meal.
If you prefer to prepare the pizza dough ahead of time, use bread or Caputo flour instead of all-purpose. Both the bread & Caputo flour are high in gluten. Which allows the dough to hold shape through a longer proofing time. With these flours you can easily proof for 1-2 days or more. Alternately, you may also buy pre-made pizza dough for convenience!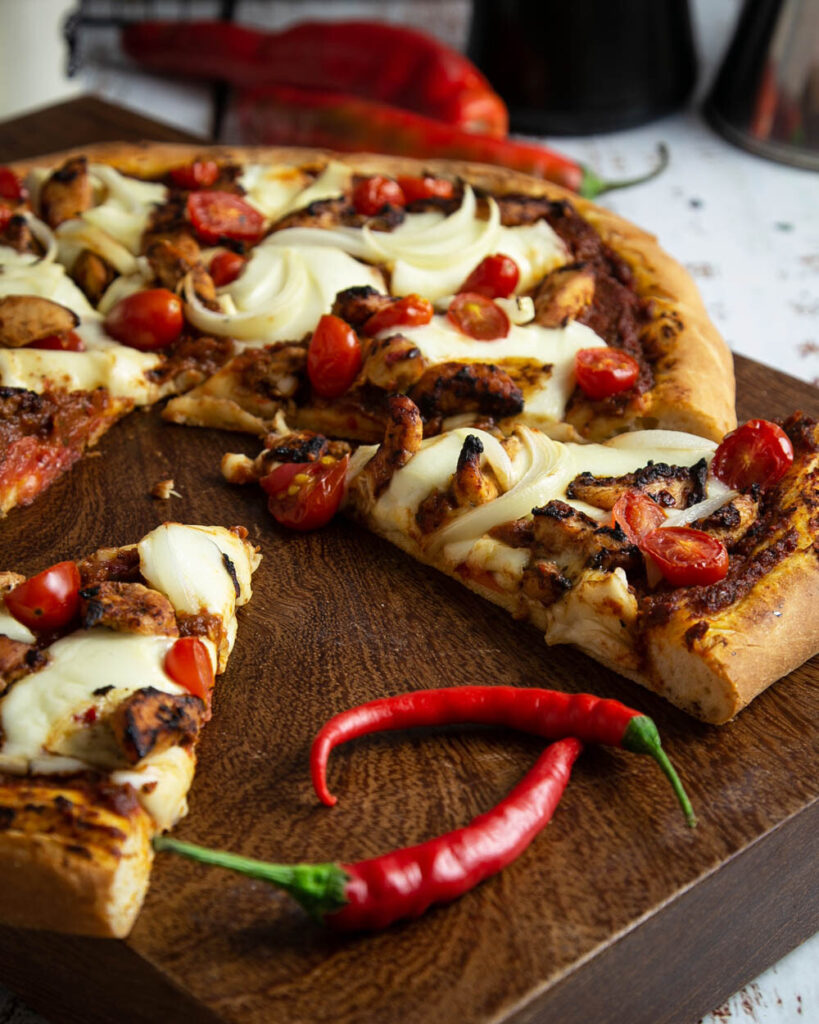 How to make Peri Peri chicken pizza

Peri Peri Chicken Pizza FAQ
Is peri peri sauce spicy?

This peri peri sauce is very spicy. It consists of African birds eye chili peppers. These are among some of the hottest peppers in the world. The African birds eye pepper is about 30-40 times hotter than a jalapeño.

Plus this recipe calls for cayenne pepper. These range about 10 times hotter than the jalapeño. Spicy may be an understatement here. So enjoy this peri peri chicken pizza with caution.
How do you make mild peri peri sauce?

As mentioned above, the main ingredient is peppers. Thats what makes it hot. Instead of omitting the peppers, replace them. You could use any peppers to your liking. For something completely mild, use red bell peppers or Italian sweet peppers. This will give you the pepper flavor without the heat. For a medium heat, look for new mexican chili peppers. The chimayo is a great choice for heat and color.
Is it hard to make pizza crust?

Making a pizza crust for your peri peri chicken pizza may be a task. But trust us, it's not as hard as you may think. In fact, we have an article on the best pizza dough tips.
Some of the links in this article are "affiliate links". By using the affiliate links, you are helping support AllForPizza.com, and we genuinely appreciate your support. Please see our privacy policy for more info.